It's that time again, we've not even had the 2nd Quarterly yet – but the hand in is almost upon us for the John Bate competition.   So leaving the disappointment of the 3 of a kind and Rose Bowl behind here's another 4 images for the judge to view.
First up is a the digital section.
My first image (Fast Spin) is a slow shutter shot of a ride at Paignton.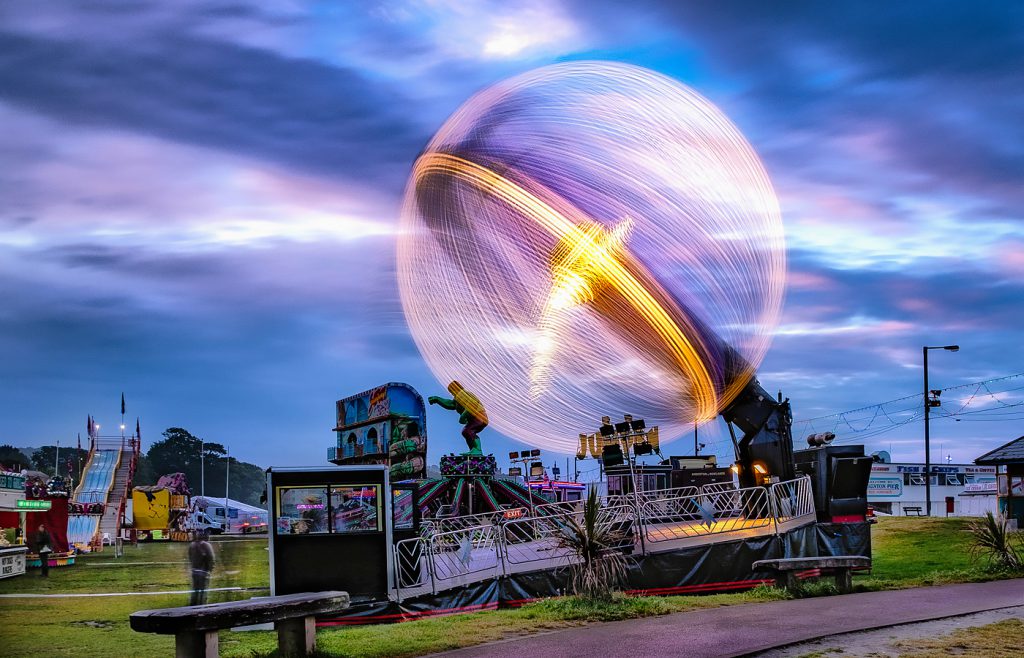 The second image is an old Canon shot of the Lake District (Wast Water way I think) – it's been processed a little using the Orton effect – so we'll see what the judge makes of it.  The image uses a layer, which I know John Bate never did – despite some of his complex creations.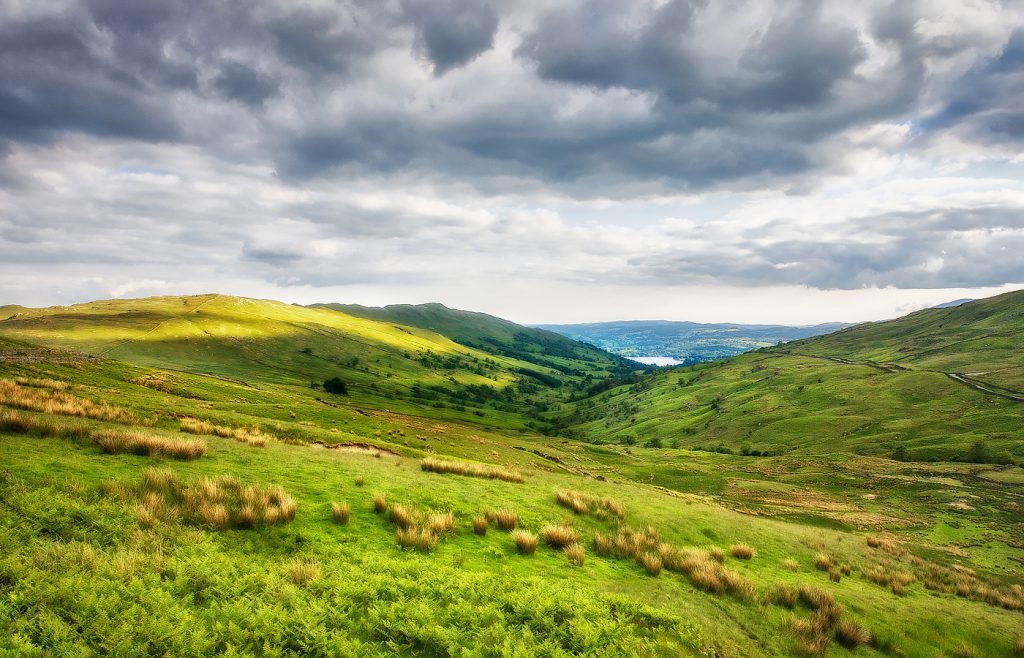 For the print section I'm mixing up a silver paper and traditional mono print again.
The first image (Sea of Discs) shows an undulating wave pattern, with the added bonus of a Birmingham gull.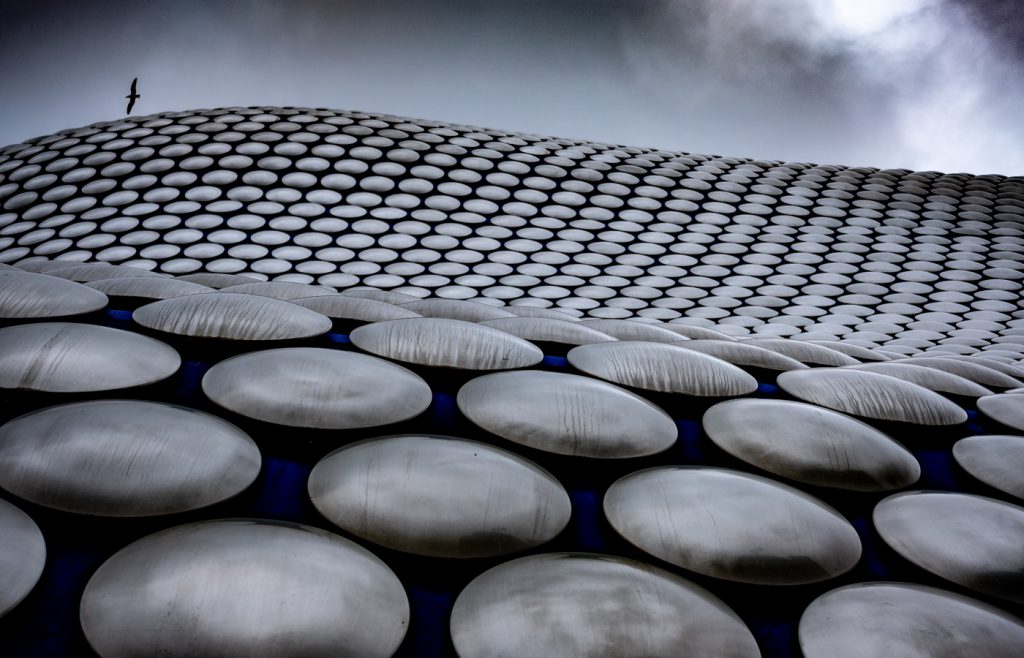 The second print (Escapism) is the just a simple look up at fire escapes in Birmingham City Centre.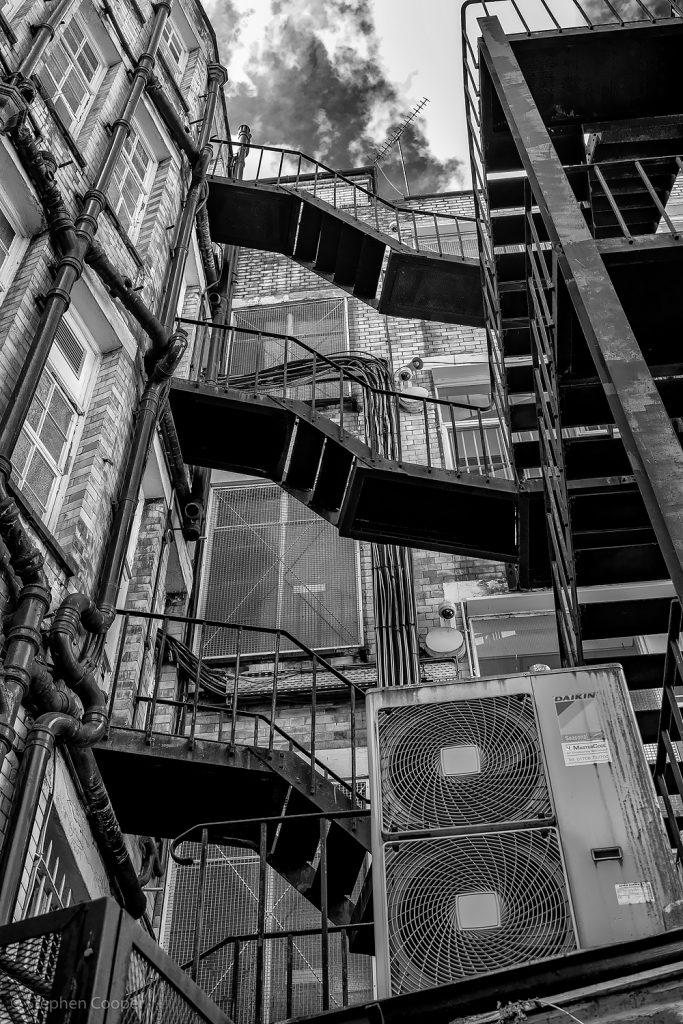 Results:
Well, the digital was nothing to write home about  as neither scored anything.
Prints did much better, escapism was commended and Sea of Discs came first.