I've been looking for a while to pick up another lens, but was waiting for the right time etc.   However the marketing people at Fujifilm know this so a well timed £100 voucher and the winter cash back tempted me.
I was looking at picking up the XF18mm to accompany my X-E3 and 27mm.   Unfortunately the 18mm (along with the 23, 35, and 50) was excluded in the £100 voucher offer so I had to look elsewhere (I could've simply just not bothered, but a £100+Cashback saving is hard to turn down).
Why the 14mm?  I've toyed with a few different lenses such as the 56mm and 90mm.  The 56mm is a choice of many portrait photographers (matches roughly the 85mm on a Full Frame sensor) – but as I don't really shoot portraits  it's probably not a great choice at the moment.
The 90mm is a bit of an odd size (similar to the 135mm on FF), but having previously owned the Canon EF135 f/2 L it's a type of lens I loved.   Still at this moment I consider it to be a nice to have lens rather than something that would get a lot of use.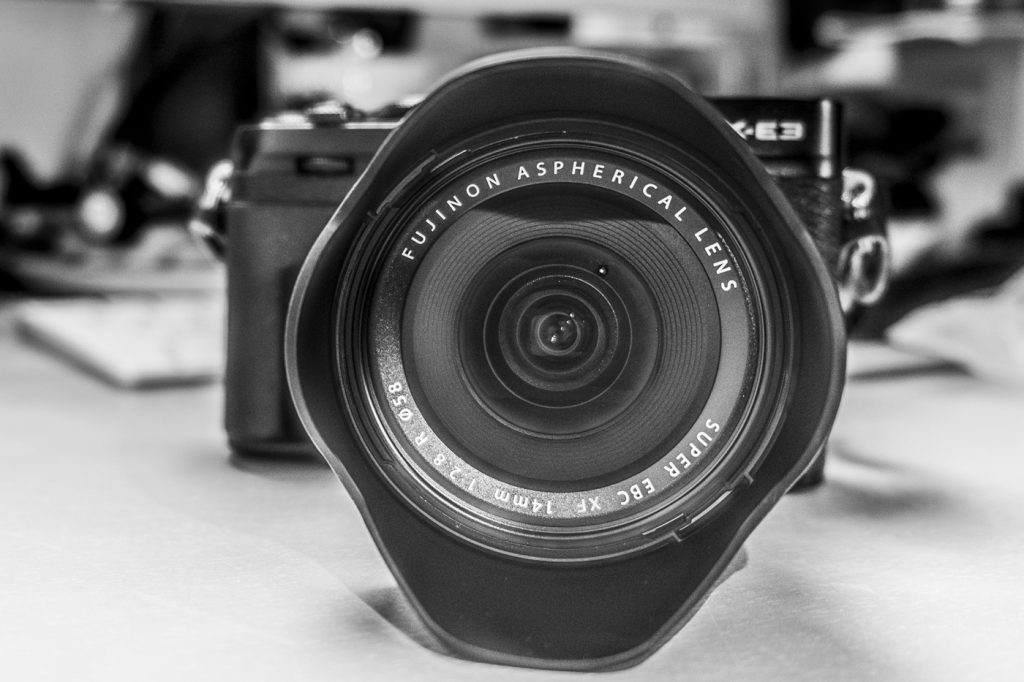 Package wise, the XF14mm is a small compact unit – although not as small as the 18mm or the 27mm lenses.   It's compact enough to fit in my small bag which I take to work in my rucksack.  The hood adds a little to the bulk,  but it's an item you'd need to carry around as being a wide lens you may get a bit of flare in the sun light.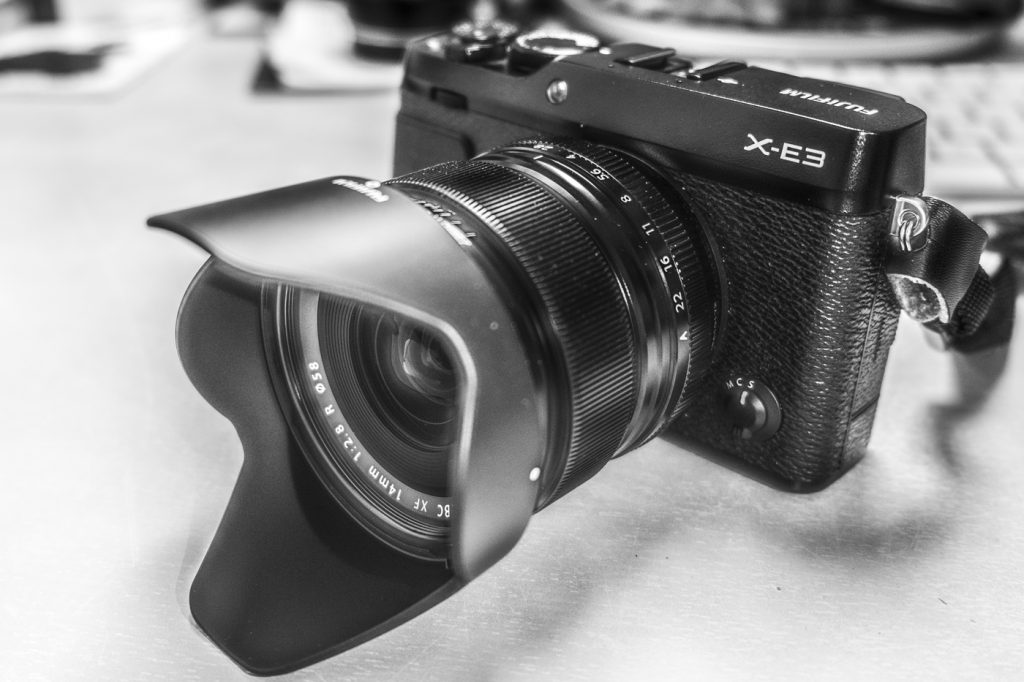 One of the annoyances with the 27mm pancake lens is the lack of the aperture ring, its a welcome addition on the 14mm.   Feature wise the 14mm is a little sparse, no IS and no obvious manual focus option.  The latter is available – the switch is actually the focus ring.  The ring can be pushed forward to enable auto focus and pulled back to switch to manual.  It's a bit odd,  but you do get used to it.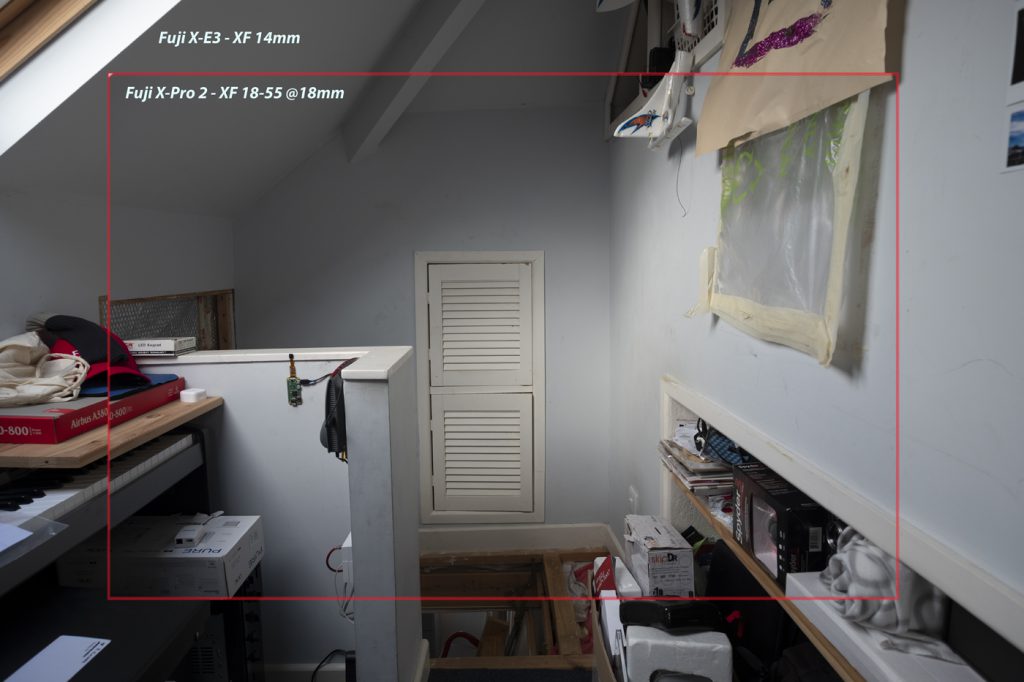 Unfortunatley I purchased the lens on one the most miserable days of the year so far – hence testing have been limited.  The above image shows the what the extra 4mm gives you.   Granted it's not a super wide angle (around 21mm on FF) but for most of my street/architecture images it'll allow me to get a bit more in.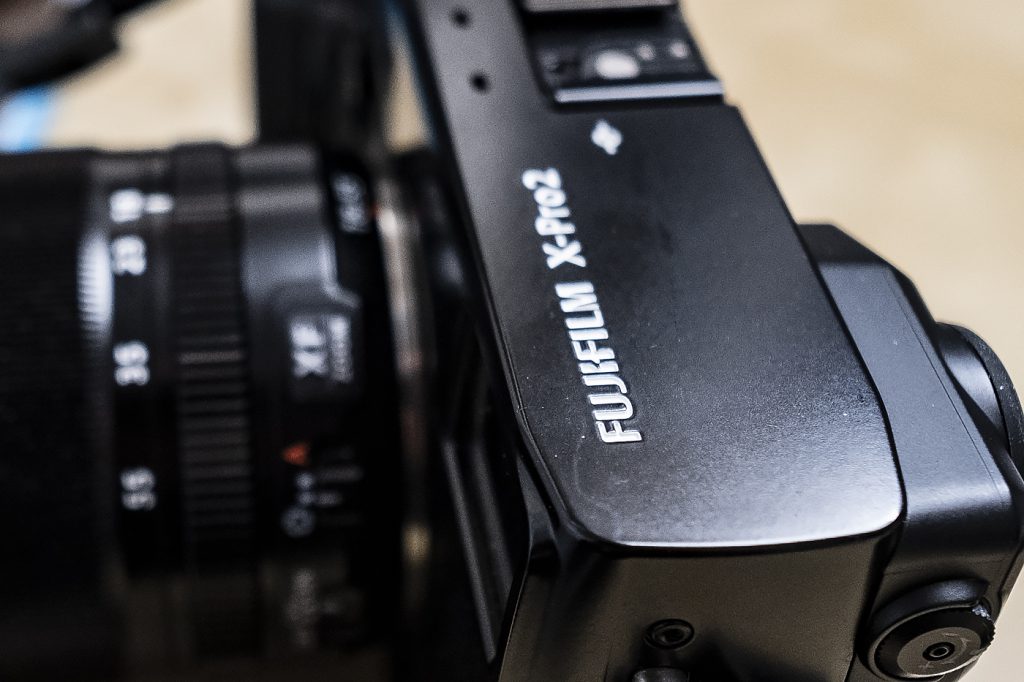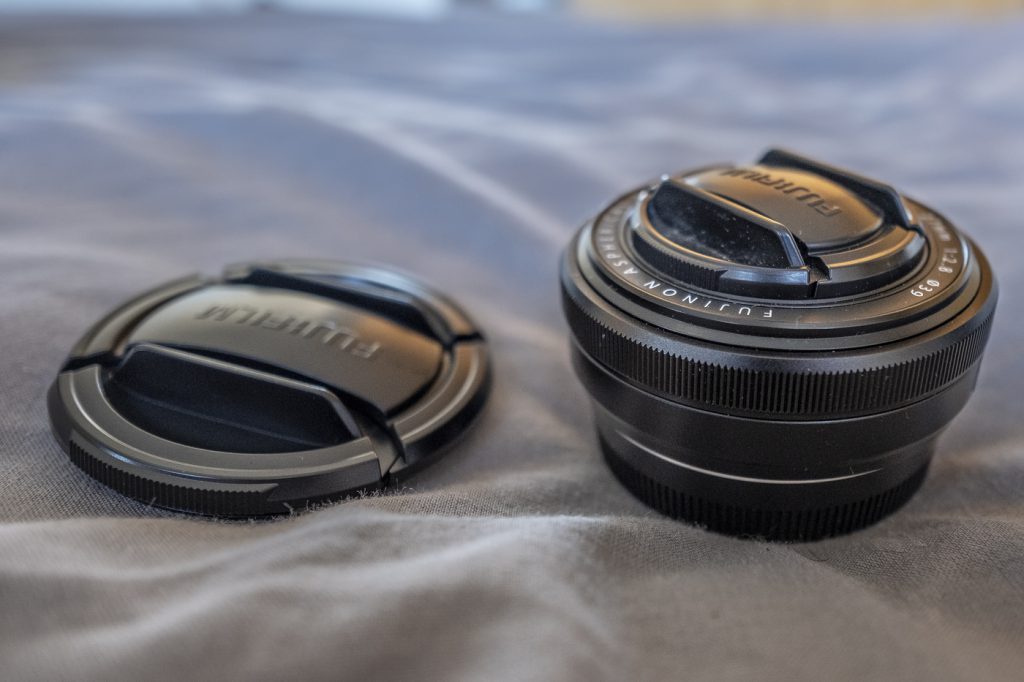 In the end after the discount I picked the lens up for £644, plus after 30 days I'll be able to claim back an additional £135 – so £509 for a nice wide angle was worth it.  Initial testing looks good, but I'll be a better position to do some real testing next week when I'm back in the city centre.