No don't worry regular listeners – I've not found god, however I was invited into Birmingham Cathedral (St Philips) as part of the Birmingham We Are / We all shoot Photos group.
It's a place I've walked past on many occasions and never thought to venture in (not knowing if you are allowed to take photo's etc – seems they are fine with it!!)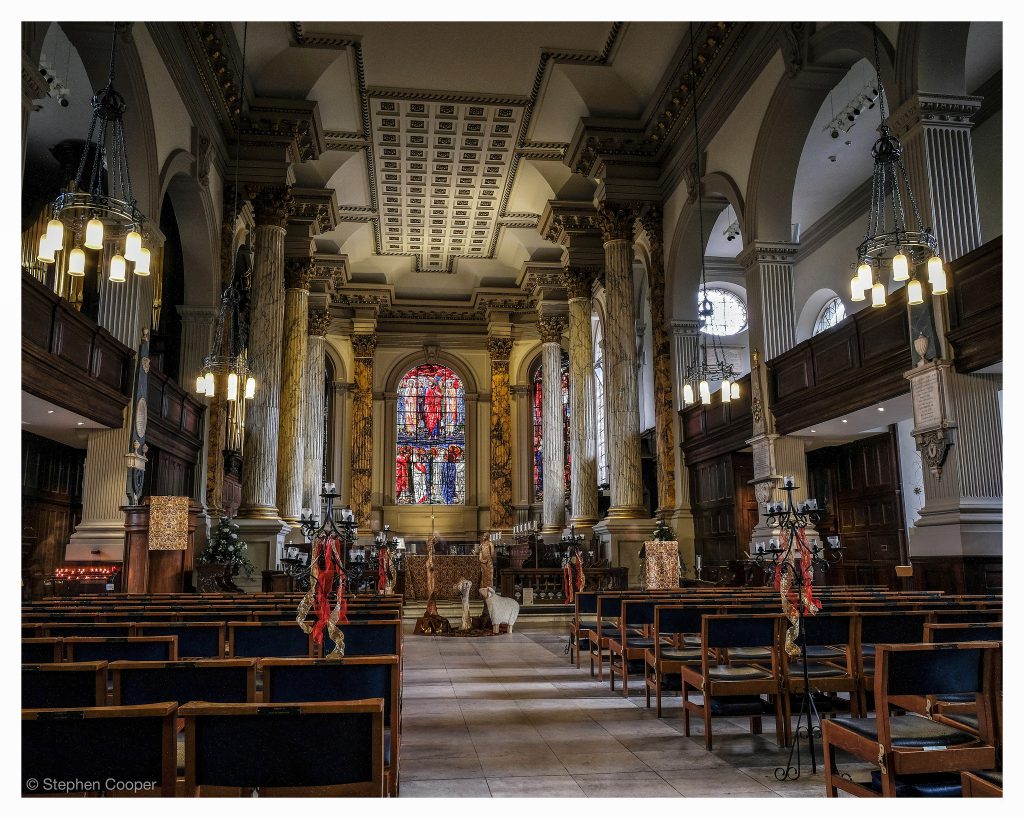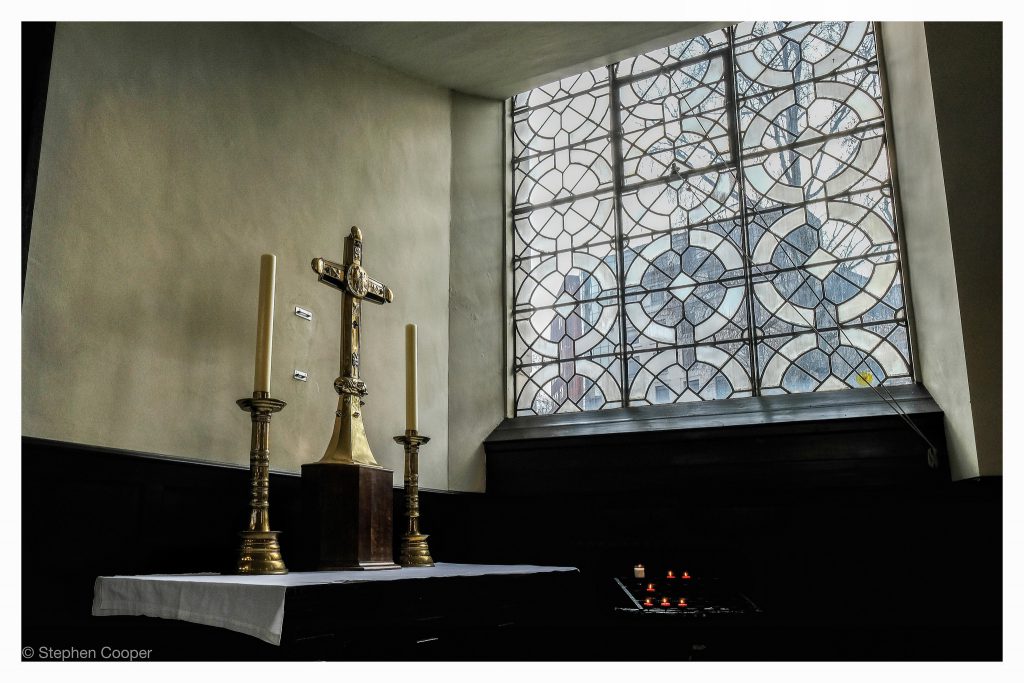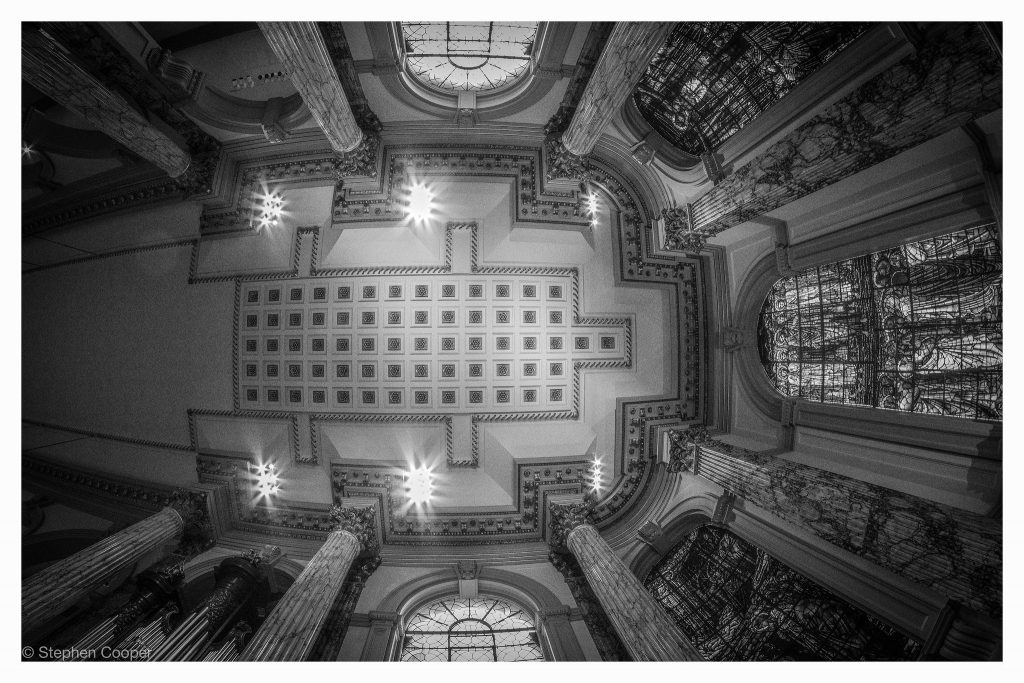 An interest place to photograph as it's open to the public and at certain times services are being conducted. I'm pleased with how the first image came out as I was using an ND1000 filter to remove people from the shot – hence a 4 minute exposure. The last image was high iso as I was hand holding the X-E3 whilst lying down.
As a group they are trying to get access to other building in the city for us to point our lenses at,